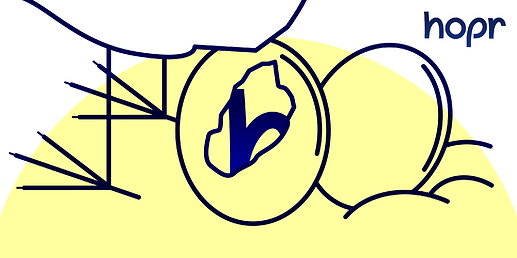 Welcome to the 1st Annual HOPR Easter Egg Hunt!

Well it's not really a hunt… the eggs

are right there! But why should everything be difficult?

We're celebrating the launch of the HOPR Farm with a weekend of contests and tech bounties.
Today's challenge:

HOPR Easter Meme Contest

Submit your best HOPR-related Easter meme (jpg/png) by Saturday April 3rd 3pm CET. The HOPR team will select the best three and feature them on our social media channels on Sunday, tagging the artist if they wish.

HOPR token prizes for the winners!

1st place: 500 HOPR

2nd place: 250 HOPR


3rd place: 100 HOPR
If art isn't your bag, don't worry. Come back tomorrow for a new egg and a new contest!
SUBMIT ALL ENTRIES BELOW. Team will delete offensive material, please be mature.