The day's toil completed, Kanza returned to her habitation pod. Despite her efficient route planning, she had already missed Maghrib, the sunset prayer. The absence formed a knot in her stomach, even though she knew it wasn't her fault.
Even before the biometric hatch slid open, she could tell something was wrong: grey ice crystals had formed around the seal, and the access panel was cold to the touch.
Inside, a red warning filled the screen which dominated the rear wall, the one Central used to ensure citizens were always kept up to date.
ALERT: INSUFFICIENT CREDITS. THERMOREGULATORY MODULE DISABLED. PLEASE RESTORE YOUR BALANCE IMMEDIATELY. DEBTS WILL ACCRUE DAILY INTEREST.
"What do you mean, insufficient credits? I just spent the last 12 hours hauling packages for rich assholes!"
She regretted it instantly. The official line was that the habitation pods were private, but everyone knew Central was always watching and listening.
She jabbed at the override controls to access the console, but her CLASS-F Relayer status gave her no way to fix the problem. She would have to file a report with her supervisor, and wait until a technician deigned to come and help.
Kanza had resigned herself to a night spent shivering under her feeble synthetic blanket, when she saw it: a small distortion in the console display near the floor, where the drainage pipe and its mysterious purple fungus always threatened to overwhelm some of her precious floor space.
Kneeling down, she saw it was a pattern of blinking coloured squares. There seemed to be no order to them, but every so often she could make out a word: RESIST.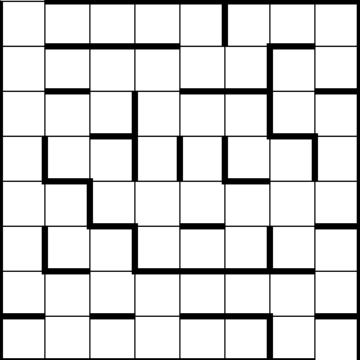 That's when she remembered the message from earlier in the day, the one she'd ignored.
"I don't know who you are, but you've no right to interfere in my life like this! I'm a good citizen. I do my day's toil without complaint. I just want to be left alone."
Kanza didn't expect anything to happen. If this was a test from Central, it would never reveal it.
But suddenly the entire wall of her pod filled with dark red letters:
IT DOESN'T HAVE TO BE LIKE THIS. IT IS WRONG. ALL WRONG. YOU KNOW IT.
Kanza darted away from the wall, as if the letters could somehow burn her. "Who… who are you?"
The lettered distorted and shifted, revealing new ones in their place.
WE ARE HOPE. WE WILL RESTORE THIS PLACE TO HOW IT SHOULD BE. DAEDALUS CREATED THIS, BUT HIS INTENTIONS HAVE LONG-SINCE BEEN CORRUPED
"By Central?" Kanza whispered. Even thinking it made her feel afraid. The punishment for criticizing Central was immediate exile.
WHAT ELSE? THIS PLACE WAS DESIGNED TO BE FREE. IT CAN BE AGAIN.
Kanza felt a spark of fury rising within her, but it quickly sputtered out. "I'm sorry. I can't help you. Please leave me alone."
SO YOU HAVE GIVEN UP. CONTENT TO BE A SLAVE TO THE SYSTEM. IS THAT WHAT YOUR FATHER WOULD HAVE WANTED FOR YOU?
Kanza's blood turned cold.
"My father is dead. His opinion doesn't matter."
IS THAT WHAT THEY TOLD YOU?
Clenching her fists, Kanza stared "I don't know who you are, but you need to stay the hell away from me. My father died ten years ago, protecting his family. Protecting me.
I'M AFRAID YOU'VE BEEN LIED TO. THERE IS NO SHAME IN IT. THE SYSTEM LIES TO ALL OF US. YOUR FATHER MORE THAN MOST. THAT'S WHY HE DISAPPEARED.
"Why should I believe you?"
YOU SHOULDN'T. THE SENSIBLE THING WOULD BE TO ASK HIM YOURSELF.
Defeated, Kanza slumped to the icy floor. She looked around at her feeble cramped living quarters. She was nothing. Had nothing. Even her past was a lie.
"What do you need me to do?"
IF YOU WANT TO KNOW MORE, YOU MUST PROVE YOURSELF. FIND THE PATH THROUGH THE COMPETING LIES. A WARNING, A REVELATION. TELL US THE PASSWORD, AND ARIADNE WILL GRANT YOU AN AUDIENCE.
As suddenly as they appeared, the letters vanished. All that remained was the blinking squares.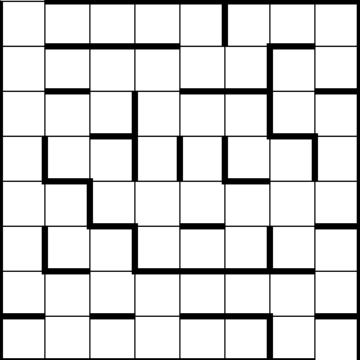 What are the messages from the Resistance, and what is the 12-letter password needed to make contact with them?
When you know, submit your answer here.